What is StarCluster?
StarCluster is an open source cluster-computing toolkit for Amazon's Elastic Compute Cloud (EC2). StarCluster has been designed to simplify the process of building, configuring, and managing clusters of virtual machines on Amazon's EC2 cloud.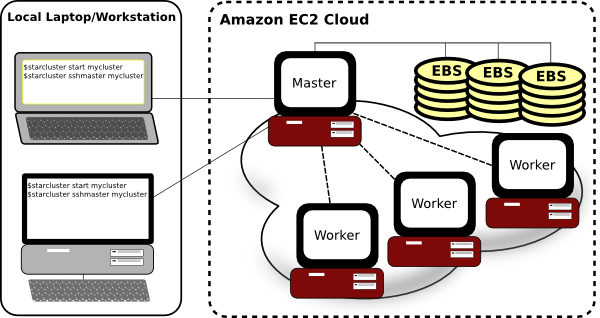 The following sections provide a brief overview of StarCluster's feature set. For more details, please refer to the StarCluster User Manual.